---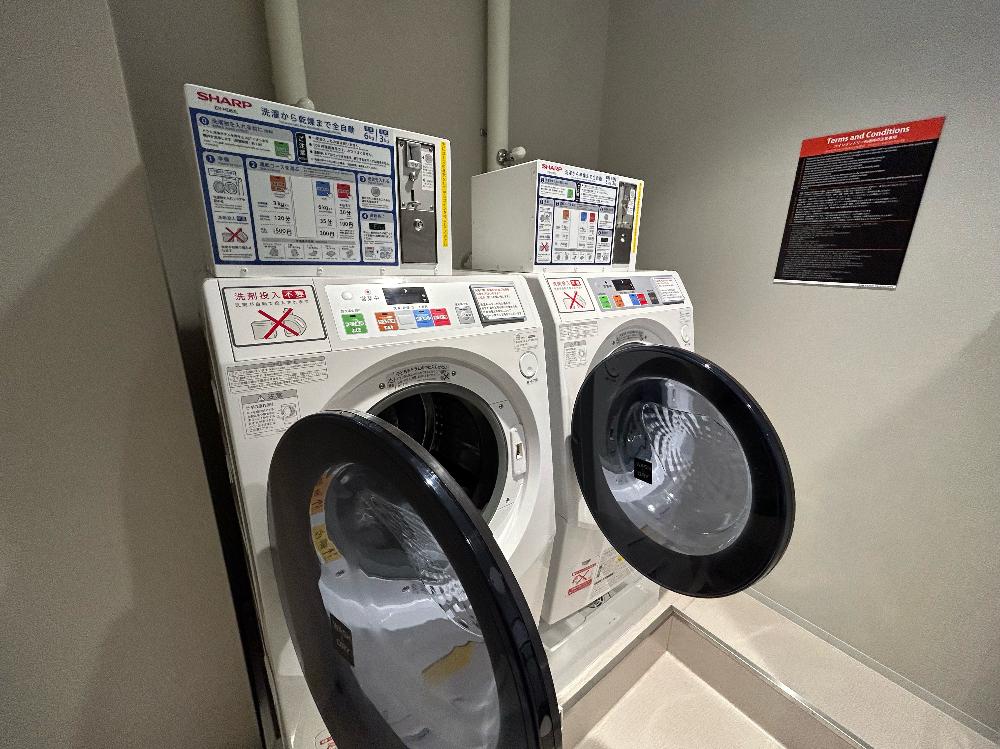 Located on the 1 floor. Wash 300JPY/per WASHER Drying 100JPY/per 30 min.
Located on the 1 floor. Wash 500JPY/per WASHER (Integrated washing machine)
Only 100 JPY coins are available for washing machine.
To make change, please contact the front desk.
If you leave your clothes in the machine, there is a possibility of loss or theft. Please be sure to take out your clothes after you are finish.
We cannot bear the responsibility of any lost or damage items due to laundromat is self-service.
Under the guiadance of the public health center, please do not wash diapers, pet clothes, and rugs with dirt.
It is strictly prohibited to bring in laundry in grease stain, black stain, or dirt.
Empty your pockets before loading your clothes. Any items may cause damage to it.
Please do not overload the machines.
Please refrain from drying delicate clothes.
Please check there are no items left in the machine before and after using it.
If there are any inappropriate behavior brought to attention, the hotel reserves the right to ask for guests to leave the area.
You can also view the details of this page on a smartphone.
▼